"How Much Does a Funeral Cost?"
That's a question we help answer every day. You might be surprised to learn that you are in control of costs more than we are. At Compassion Funeral & Cremation Services we want every family to make informed decisions, so we are committed to providing you with accurate pricing. How much a funeral costs depends on personal choices you make. Understanding your choices is how to save money and get the best value.
Many funeral service providers advertise and quote incomplete low prices and then disclose the full cost later. Compassion Funeral & Cremation Services does not. Our helpful and friendly staff are here to discuss your questions and concerns regarding pricing. Every service provider is required to have and provide a general price list. It is exactly what it sounds like. General. It is an itemized list of every fee a funeral home has.
Providers that quote prices without explaining them, or all inclusive packages may not reflect accurate costs. Prices with no explanation of what is included, may not include everything you want or need. All inclusive packages may include items and services you do not want or need.
Affordable Funeral & Cremation Services.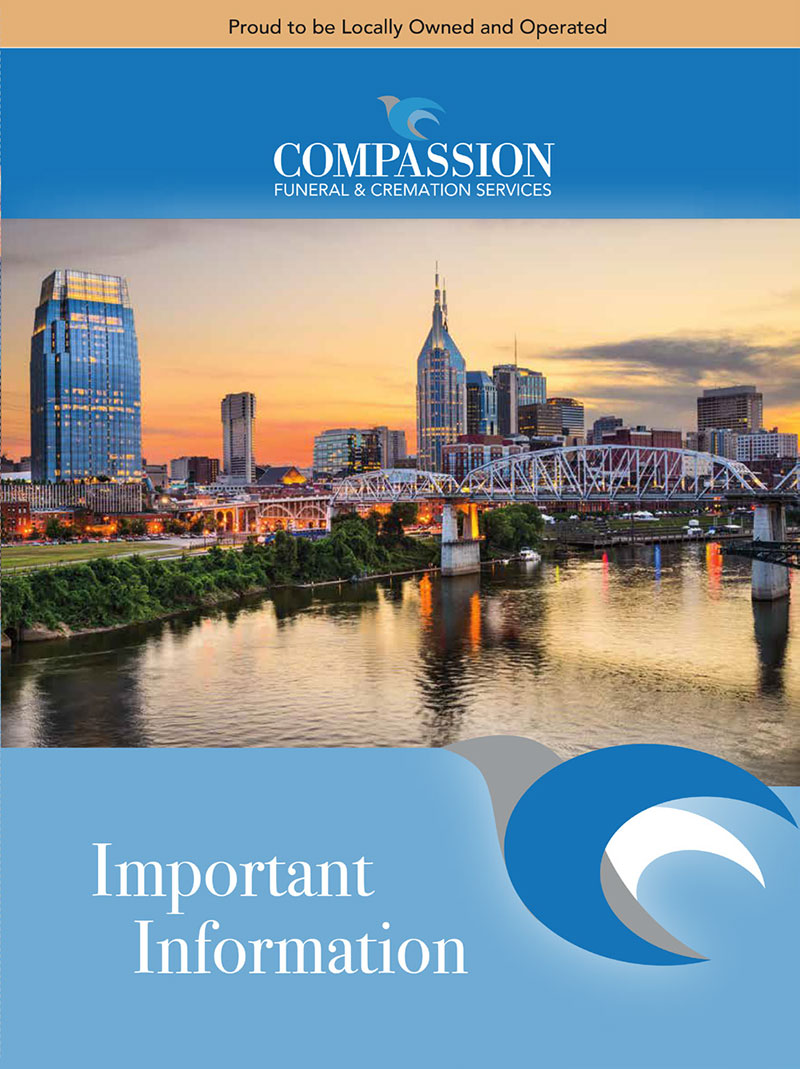 Getting the Best Price for Your Family
Funeral pricing and value per dollar spent is defined by you, not by a funeral home. To get the best pricing and the best value, it is important to understand your choices and to work with a professional who will help you understand where you can control what a funeral or cremation costs. The price you pay, and your personal satisfaction with it is driven by four distinct factors. Three of these factors are truly in your control.
Here are the four factors:
Basic Services
This is related to everything we do for each family when a death occurs, whether a direct cremation or a two day funeral. There are hundreds of tasks and lots of equipment ranging from everything at the care center and the vehicles we use.
Merchandise and Options
This is controlled by you. Caskets and urns come in a wide range of styles and prices. There are other items like register books, thank you cards, additional vehicles, special facility use and more. Embalming may or may not be needed. Everyone has different preferences and yours determine these costs.
Outside Charges
These are usually referred to as "cash advance" items. That is because we will pay these individually for you so that you have one simplified bill. These costs are not ours and are determined by what these entities charge and your preferences. These would include newspaper obituaries, flowers, honorariums for pastors, & death certificates.
Overall Value
How fair the price of a funeral feels to you is fully determined by you. Here is what to consider. Funeral service is an experience, not a commodity. Who you choose to guide you will define the experience you receive. We are extremely helpful and experienced. Some other providers are less so. Our facilities offer comfort and our care center is onsite. Many of your other choices cannot say the same.
Families choose Compassion Funeral & Cremation Services because we offer the right combination of price and value. You can ask us questions and see your choices without committing yourself to our services.
Other considerations:
Does the provider offer prices in writing?
Is the funeral home familiar with your faith and cultural traditions?
How does the provider handle special requests?